Healthcare Software Case Study: MediSphere
Medical Software, Developed in Australia
The Blitzm team demonstrated our medical software engineering excellence in delivering MediSphere – an industry-leading healthcare solution. MediSphere is used by nurses around Australia for patient management and medication administration.
🏆
3x Technology Design Awards
🥇
Industry-First
Medical System Integrations
🔐
Fine-grained Authorisation System
✅
Quality-controlled Software Delivery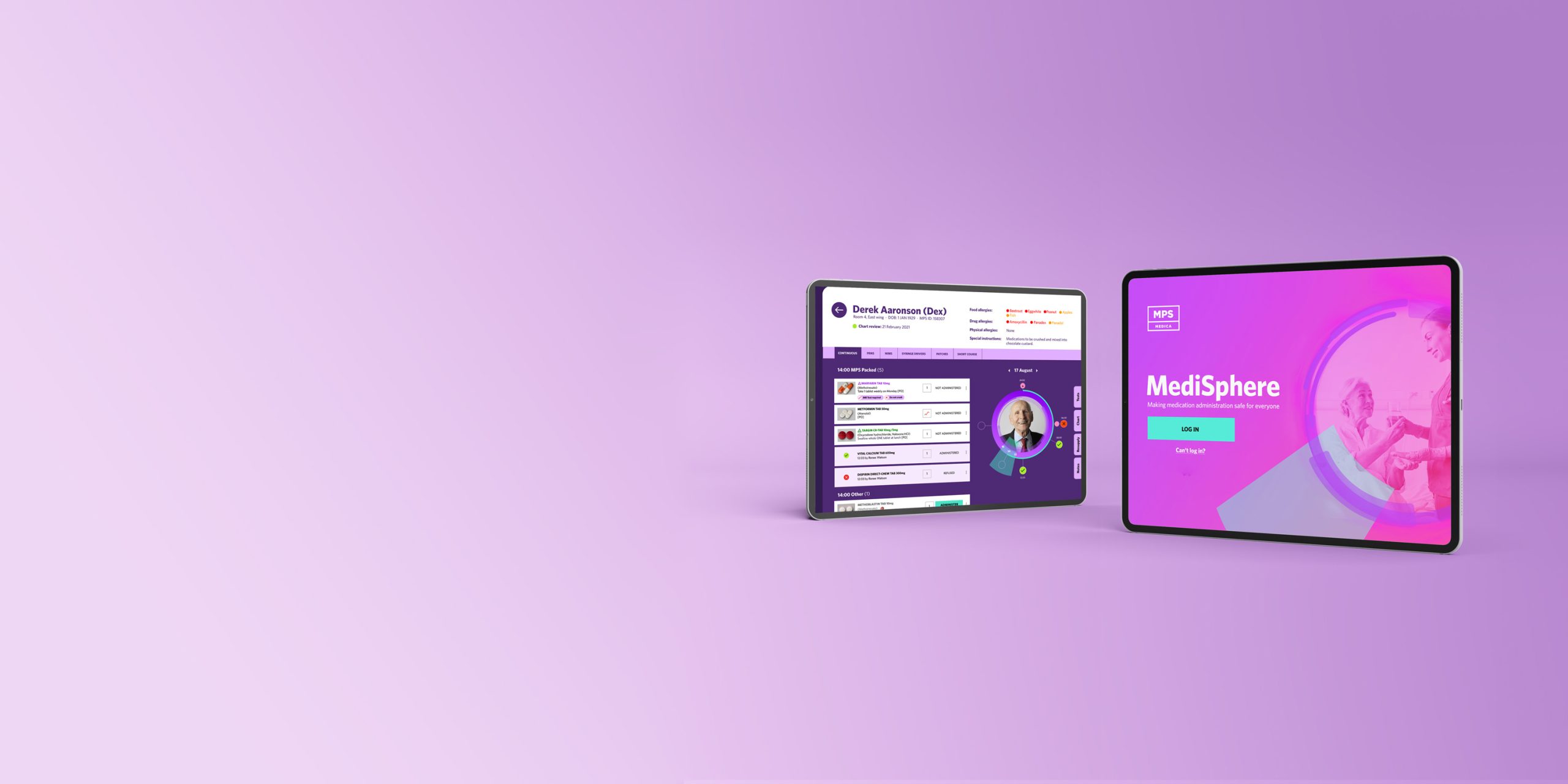 MPS + Blitzm = Medical Software Engineering
Blitzm was engaged by MPS to develop the Medisphere application, a complete mobile and cloud SaaS used by nurses to administer medication to patients. MPS delivers medication products and services to pharmacies, aged care providers, and individuals across Australia. Their services include medication packing and distribution, medication management, and dose administration.
Improving care through technology
MediSphere is a modern and industry-leading medication administration and resident management system, which offers a pioneering approach to ensure compliance with government regulations following the Royal Commission into Aged Care Quality and Safety. MPS identified the findings from the Royal Commission as an opportunity to innovate and create an application that would help them to deliver the best possible care in the industry.
A cloud-based system with offline functionality
MediSphere places patients at the center of their care, improving patient dignity and quality of life while making dose administration safer.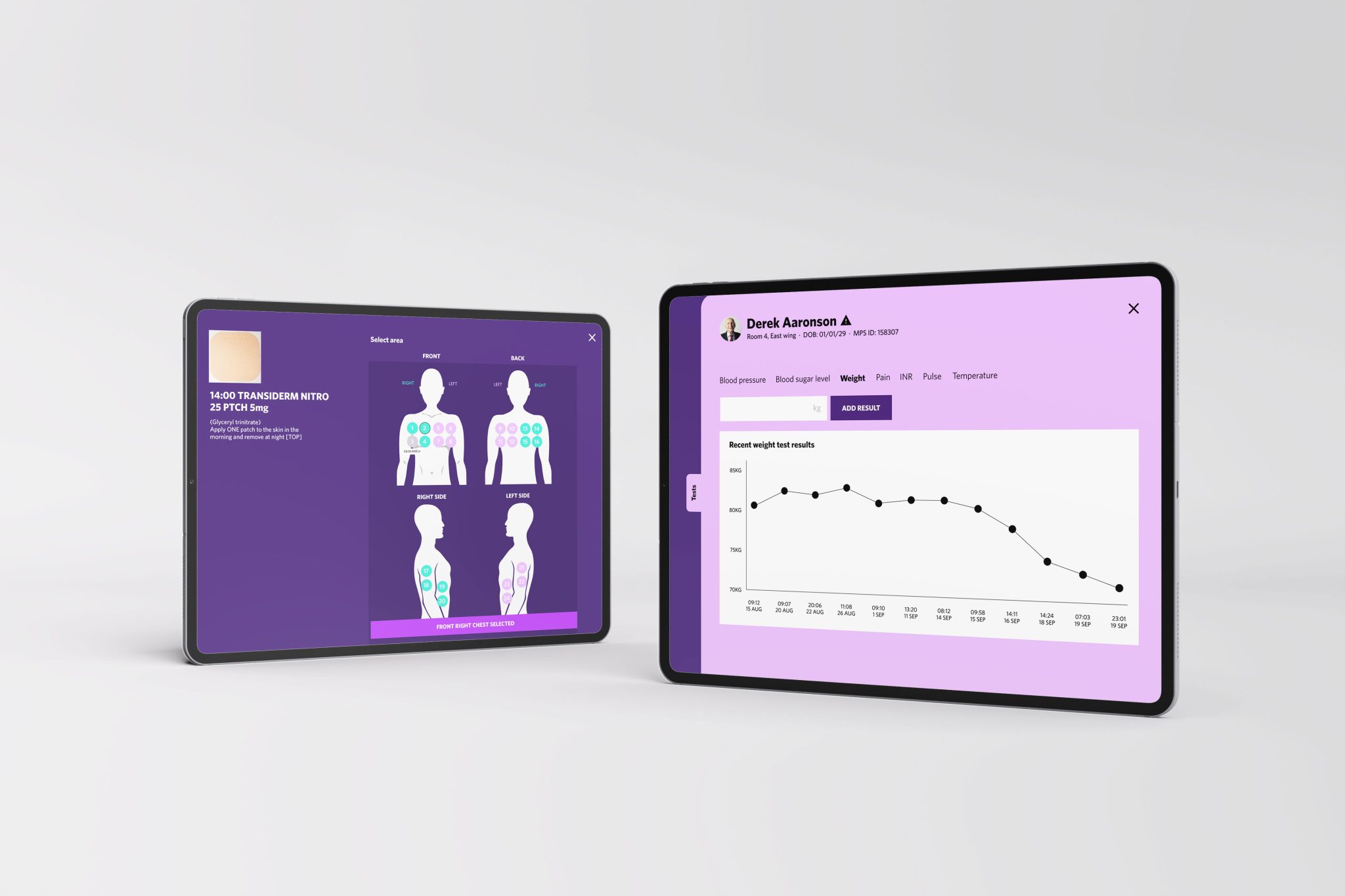 Blitzm's scope of services
Medical Software Engineering
Software Project Management
Technical Consulting and Analysis.
Software Architecture Design.
Cloud Infrastructure Design, Implementation and Maintenance.
User Experience Design workshops.
Software UI/UX Design.
Software Prototype Development.
Implementation of the MedManager custom web software.
Provisioned the integration of PainChek®, built a prototype of the functionality and designed the display UI.
Development of a User Access Manager that supports flexible authorisation rules including customisable permissions, groups, or roles, as well as flexible authorisation scopes.
Designed the cloud infrastructure and deployed the system using Blitzm's automated IaC solution.
Completed system security testing.
Designed test plans and validated the system with automated tests including linting, unit testing, dependency vulnerability scanning, and automated user interface testing that is integrated with the CI/CD pipelines.
Iterative delivery model for continuous improvement of the Medisphere system throughout development phases.
Assisted MPS during the onboarding of clients following the production release of the software.
Trained and assisted MPS staff to support and maintain the system.
Supported the system (prior to handing it over for MPS to support in-house), which included hyper-care assistance post-release with heightened Blitzm availability, including 24/7 support.
Project outcomes
Commercially successful digital product.
Improved quality of healthcare services provided to patients.
Improved operational efficiency in aged care facilities.
The MediSphere system has been delivered successfully to many aged care facilities around Australia and continues to be rolled out.
Initial feedback on the system is that it creates more effective workflows and enables staff to spend more time with their residents.
MediSphere ensures consistency of care, which is critical for resident safety and well-being when facilities often rely on agency staff (temporary/casual workers).
The PainChek® integration is an industry first, which improves the quality of care and provides a competitive advantage.
The application is so intuitive that new users can train themselves. This is a huge benefit in an industry with a large number of temporary and casual workers.
We'd love to chat
Start your next healthcare technology project with Blitzm.